Highlights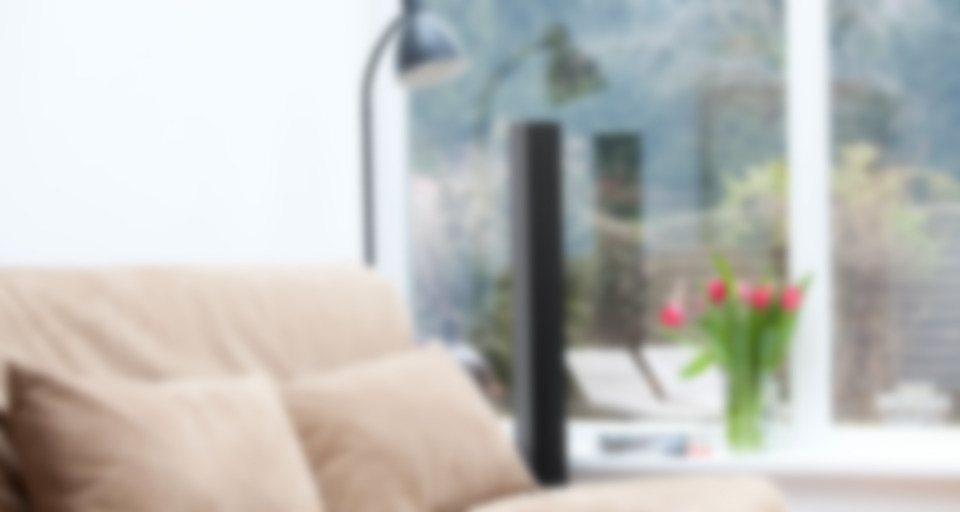 Why we love this product
The Columa 300 is a classic Teufel home cinema system. Tried and tested, it is ideal for music, games and film sound. It is elaborately processed and made from high-quality aluminum. The Easy version is particularly good value for money and is suitable for rooms up to 20 sqm.
Key advantages at a glance
5.1 home cinema set with 2 short and 2 high aluminium column speakers
Ideal for films, music and games
Short or long columns: available in sets L, M or S
2-way system with double mid-range driver
Small, compact down-firing subwoofer for deep, powerful bass in small rooms
Compatible with all AV receivers
Features
All technologies at a glance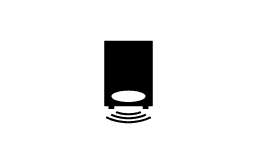 Downfire-Subwoofer. Der Tieftöner ist zum Boden hin ausgerichtet.
New speakers, now even better
From an acoustic perspective, Mk2 systems deliver the best quality Teufel audio thanks to newly developed speakers components, which have been optimised with a Klippel measurement system and aluminium casing. The speakers have been enhanced with revised crossovers, each of which take both the type of installation and the wall proximity of individual components into account. Visually, the speakers are now even slimmer and the sound has an enhanced clarity thanks to their streamlined structure.
Sleek and powerful aluminium column speakers
Das Columa gibt es in verschiedenen Konfigurationen mit kurzen oder langen Säulen. Die kurzen Säulen und der Center besitzen eine integrierte Wandhalterung. Der Center kann zudem per mitgelieferter Halteschale auf einem Lowboard positioniert werden. Durch die geringe Tiefe von nur 12,6 cm passen die Speaker perfekt zu Flat-Screens. Da die Columa-Speaker über eine sehr breite Schallabstrahlung verfügen, hörst du auf jeder Sitzposition nahezu optimal. Ein Anwinkeln mit einem zusätzlichen Wandhalter ist also nicht erforderlich.
Configuration Set M
2 short front column speakers, 2 rear long column speakers or vice versa. The configuration has no effect on the sound quality. The short columns can be easily wall mounted. Alternatively, we also offer a set S with four short satellite speakers ("FCR") that can be wall mounted or a set of four long column speakers (set L).
Optimal sound: aluminium columns
With its slim speakers, the Columa 300 Mk2 becomes the perfect visual and acoustic complement to a modern flat screen. With its neutral design language, slim appearance, two colour finishes and different combinations of long columns and short satellites, the set adapts smoothly to any living space.
Included components
Columa 300 Easy "5.1-Set M"
1 × Mono-Subwoofer US 2106/1 SW – Black
1 × Pair Column Speaker CL 302 FR – Black

2 × Column Speaker CL 302 FR (pc.) – Black

1 × Center Speaker CL 302 C – Black
1 × Pair Satellite Speaker CL 302 FCR – Black

2 × Satellite Speaker CL 302 FCR (pc.) – Black
Specifications
Mono-Subwoofer US 2106/1 SW

The subwoofer US 2106/1 SW knows how to makes its present felt, but it can also show amazing restraint and blend into a supporting role. A 43 Hz low end frequency limit (-3 dB) and a maximum sound level of 106 dB creates an impressive bass experience, yet the enclosure takes up only a small amount of floor space  - just 28 x 28 cm.

| | |
| --- | --- |
| Width | 28 cm |
| Height | 38,5 cm |
| Depth | 28 cm |
| Weight | 7,8 kg |

| | |
| --- | --- |
| Cinch input | 1 |

| | |
| --- | --- |
| Power supply voltage | 230 V |
| Automatic on/off | Yes |
| Maximum power consumption | 100 W |
| Mains lead fixed | Yes |
| Safety class | 2 |
| Storage for settings when disconnected | Yes |
| Standby-Function | Yes |
| Standby-Power consumption | 0,4 W |
| Bass boost/EQ | Yes |
| Input gain adjustment | Yes |
| Level control | Yes |
| Phase control | Yes |
| Power output capacity sinus (RMS) Bass | 80 W |
| Power output capacity impulse (peak) Bass | 100 W |
| Amplifier configuration | 1.0 |
| Amplifier technology | Class D |
| Amplifier channels | 1 |

| | |
| --- | --- |
| Lowest frequency (-3 dB) | 43 Hz |
| Suitable for AV receiver | Yes |
| Equalisation openings (pos.) | Bottom |
| Equalisation openings | 2 |
| Downfire | Yes |
| Diameter of the stand screw threads | 6 mm |
| Removable front cover | Yes |
| Enclosure material | MDF |
| Enclosure surface | Laminated |
| Integrated stand | Yes |
| Woofer (number per enclosure) | 1 |
| Woofer (diameter) | 160 mm |
| Woofer (material) | cellulose |
| Sensitivity (2.83 V / 1 m) | 89 dB |
| Frequency range | 43 - 200 Hz |
| Maximum sound pressure level | 106 dB/1m |
| Impedance | 4 - 8 Ohm |
| Acoustic principle | 1-way-system |
| Enclosure type | Bass reflex |

Column Speaker CL 302 FR (pc.)

These over one meter tall and extremely slender solid aluminum columns are both striking and unassuming, perfect for blending in to any interior. The space-saving design includes a round mount with a diameter of just 22cm. The height of the loudspeakers makes them perfectly adapted to the reproduction of a highly transparent sound.

Two klippel optimised 70 mm celluloid midrange drivers and a 19mm fabric dome tweeter produce a clear, transparent, and perfectly tuned sound. Uniform lateral dispersion ensures superb tone even outside of an ideal listening position. Robust terminals maintain secure connections for cables up to 4 mm².

| | |
| --- | --- |
| Width | 8,5 cm |
| Height | 112 cm |
| Depth | 12,6 cm |
| Weight | 4,5 kg |

| | |
| --- | --- |
| Terminal clamps | Gold-plated screw terminals |
| Minimum amplifier output power recommended | 20 W |

| | |
| --- | --- |
| Suitable for AV receiver | Yes |
| Maximum cable diameter | 2,5 mm |
| Enclosure material | Aluminum |
| Enclosure surface | Matte, metallic lacquer |
| Magnetic shielding | Yes |
| Net internal volume | 2,9 L |
| Tweeter (number per enclosure) | 1 |
| Tweeter (diameter) | 19 mm |
| Tweeter (material) | Fabric |
| Midrange driver (number per enclosure) | 2 |
| Midrange driver (diameter) | 70 mm |
| Midrange driver (material) | cellulose |
| Continuous power handling (IEC - Long Term) | 80 W |
| Sensitivity (2.83 V / 1 m) | 84 dB |
| Frequency range | 120 - 20000 Hz |
| Peak power capacity (IEC - Short Term) | 100 W |
| Maximum sound pressure level | 96 dB/1m |
| Impedance | 4 - 8 Ohm |
| Crossover frequency to Woofer (recommended) | 150 Hz |
| Acoustic principle | 2-way-system |
| Enclosure type | Closed |

Center Speaker CL 302 C

A long and slender loudspeaker designed to be placed directly under the viewing screen. This is the perfect place for the LC 302, which can reproduce clear and precise speech from movies and television. Simply place it on the included stand or fix it to the wall with a handy bracket on the back.

A modified crossover allows the CL 302 C to achieve precise tuning based on its position on either a stand or wall. Otherwise, the centre is equipped with the same two midrange drivers and tweeter calotte as the column speakers and so contributes to the set's especially harmonious sound. The speaker's especially slender enclosure is made from solid aluminium. Robust terminals ensure secure connections for cables up to 4 mm² and nearly lossless transmission.



| | |
| --- | --- |
| Width | 39,2 cm |
| Height | 8,5 cm |
| Depth | 12,6 cm |
| Weight | 1,4 kg |

| | |
| --- | --- |
| Terminal clamps | Gold-plated screw terminals |
| Minimum amplifier output power recommended | 20 W |

| | |
| --- | --- |
| Suitable for AV receiver | Yes |
| Maximum cable diameter | 2,5 mm |
| Enclosure material | Aluminum |
| Enclosure surface | Matte, metallic lacquer |
| Magnetic shielding | Yes |
| Net internal volume | 2,9 L |
| Keyhole plate mounted | Yes |
| Wall mounting brackets | Yes |
| Tweeter (number per enclosure) | 1 |
| Tweeter (diameter) | 19 mm |
| Tweeter (material) | Fabric |
| Bass/Midrange driver (number per enclosure) | 2 |
| Bass/Midrange driver (diameter) | 70 mm |
| Bass/Midrange driver (material) | cellulose |
| Continuous power handling (IEC - Long Term) | 80 W |
| Sensitivity (2.83 V / 1 m) | 84 dB |
| Frequency range | 120 - 20000 Hz |
| Peak power capacity (IEC - Short Term) | 100 W |
| Maximum sound pressure level | 96 dB/1m |
| Impedance | 4 - 8 Ohm |
| Crossover frequency to Woofer (recommended) | 150 Hz |
| Acoustic principle | 2-way-system |
| Enclosure type | Closed |

Satellite Speaker CL 302 FCR (pc.)

This short column speaker can be used as a front, rear or rear centre speaker. It can be fixed directly to the wall by the rear mounting bracket. The Teufel wall holder AC 5500 SM is required for a movable position.

The components of a CL 302 FCR mirror those of the centre as well as the long column speakers. The volume and materials used are identical: two 70-mm diameter Klippel-optimized cellulose-midrange and a 19-mm dome tweeter in compact and sturdy housing.

Cables up to to 4 sq. mm thick can be used due to the strong connection to the AV receiver.

| | |
| --- | --- |
| Width | 8,5 cm |
| Height | 39,2 cm |
| Depth | 12,6 cm |
| Weight | 1,4 kg |

| | |
| --- | --- |
| Terminal clamps | Gold-plated screw terminals |
| Minimum amplifier output power recommended | 20 W |

| | |
| --- | --- |
| Suitable for AV receiver | Yes |
| Maximum cable diameter | 2,5 mm |
| Enclosure material | Aluminum |
| Enclosure surface | Matte, metallic lacquer |
| Magnetic shielding | Yes |
| Net internal volume | 2,9 L |
| Keyhole plate mounted | Yes |
| Wall mounting brackets | Yes |
| Tweeter (number per enclosure) | 1 |
| Tweeter (diameter) | 19 mm |
| Tweeter (material) | Fabric |
| Midrange driver (number per enclosure) | 2 |
| Midrange driver (diameter) | 70 mm |
| Midrange driver (material) | cellulose |
| Continuous power handling (IEC - Long Term) | 80 W |
| Sensitivity (2.83 V / 1 m) | 84 dB |
| Frequency range | 120 - 20000 Hz |
| Peak power capacity (IEC - Short Term) | 100 W |
| Maximum sound pressure level | 96 dB/1m |
| Impedance | 4 - 8 Ohm |
| Crossover frequency to Woofer (recommended) | 150 Hz |
| Acoustic principle | 2-way-system |
| Enclosure type | Closed |